When?
April 30th, 2006 SUNDAY
4:PM-6:PM
What?
Independent Films
Produced locally on the big screen
Where?

The Screens at the Continent Columbus, Ohio
Can I See?
Yes
Click Here for video highlights
Who?
Jason Morris, Tempered Zealot &
other Award Winning Filmmakers from Ohio
Why?
Because
There isn't enough support for local films, so we're putting our own movies onthe big screen.
Preview Festivals?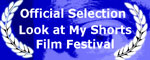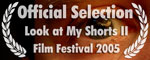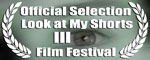 ADMISSION IS FREE! OPEN TO THE PUBLIC!
Come to watch Central Ohio Filmmaker's movies.... again!
CLICK HERE for FLYER

________________________
A Thousand Words (Tempered Zealot Productions)
Absolut Vodka (Greg Sabo)
Afghanistan's Funniest Home Videos (The Latchkey Kids)
Guilty Pleasure (Greg Sabo)
Justice in Bloom (Ryan Lewis)
Killer (Bill Brunk)
Killer Squirrel (Christine Chapman)
Let's Scare Nikki to Death (Screamkings)
Los Tres Cabrones (Fade to Blue)
Out With the Old (Fade to Blue)
Perception (Edward Polhill)
Secrets (Sean McHenry)
Shadows of the Mind (Klown Films / Screamkings)
The Damned Thing (Greg Sabo)
The Fitness Club (Greg Sabo)
The Job Interview (Sonnyboo)
The Lesson (Johnny Wu)
The Note (Louie Cowan/TJ Cooley)

________________________
Special thanks to our sponsors



CLICK HERE FOR VIDEO OF THE LAST FILM FEST!

as mentioned at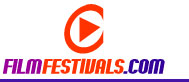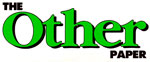 CLICK HERE